Singapore-Malaysia Nephrology Forum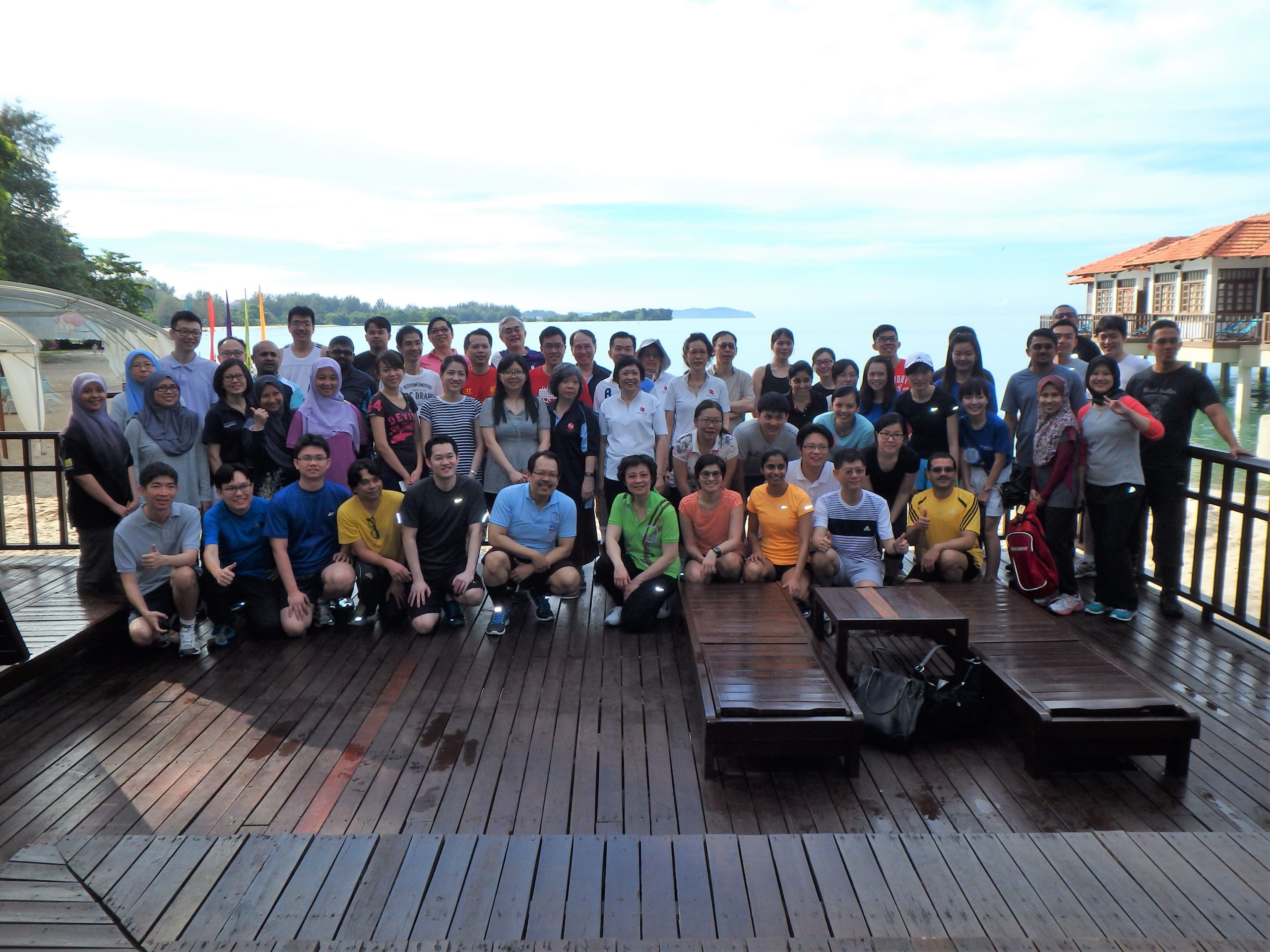 Event Location:
Singapore
The Singapore-Malaysia Nephrology Forum is the brainchild of Dr Wong Kok Seng and Dato' Dr Zaki Morad who suggested that regular meetings of nephrologists from both countries would allow  strengthening of the ties that already existed.
The tag-line "Sharing Ideas, Fostering Lasting Friendships" was adopted and the first meeting was organised in Singapore on 26-27 March 2004. The Forum was planned to combine a mix of science and fun to allow the nephrologists to interact on both social and scientific levels. The first day was dedicated to "fun" and this included friendly badminton, table tennis and golf tournaments between the Singaporeans and Malaysians. The scientific programme on the following day, allowed the two sides to share on-going projects in order to explore possible areas of collaboration. The highlight of the scientific meeting was a debate between Singapore and Malaysia.
The Forum now alternates between the two countries and the programme structure has remained essentially unchanged. Two debate challenge trophies were introduced and they are the Dato' Dr Zaki Morad B Mohd Zaher Debate Challenge Trophy for the winning team (2006) and the Prof Woo Keng Thye Best Debater Challenge Trophy (2009). The Forum is currently organised biennially.
Venue / Debate Topics and Winners
Year

Topics

2004

Singapore General Hospital, SINGAPORE Regulation of Paid Kidney Transplant in Asian Countries will be Beneficial

Winner: MALAYSIA

2005

Cyberjaya Lodge Resort & Spa, Putrajaya, SELANGOR Nephrologists Will Not Be Relevant in the Practice of Nephrology in the Future

2006

National University of Singapore, SINGAPORE Peritoneal Dialysis is Inferior to Haemodialysis as a Form of Renal Replacement Therapy in Newly Diagnosed Patients with End-Stage Renal Failure

WINNER: SINGAPORE
BEST SPEAKER: Dr Adrian Liew (SINGAPORE)

2007

Awana, Genting Highlands, PAHANG Expecting a Renal Transplant from an Emotionally Related Donor is Tantamount to Emotional Blackmail

WINNER: MALAYSIA
BEST SPEAKER: MALAYSIA

2009

Tan Tock Seng Hospital, SINGAPORE Politicians Make Good Doctors

WINNER: MALAYSIA
BEST SPEAKER: Dr Francisco Salcido Ochoa (SINGAPORE)

2011

Philea Resort, Ayer Keroh, MELAKA Young Fit Patients Should be on PD

WINNER: MALAYSIA
BEST SPEAKER: MALAYSIA

2013

The Academia, Singapore General Hospital, SINGAPORE Offering the Elderly Renal Replacement Therapy Does More Harm than Good

WINNER: SINGAPORE
BEST SPEAKER: MALAYSIA

2015

Avillion Resort, Port Dickson, MALAYSIA Experience-based Nephrology vs Evidence-based Nephrology

WINNER: SINGAPORE
BEST SPEAKER: Dr Tai Yinxia (SINGAPORE)
Sorry, this event is expired and no longer available.