Critical Care Nephrology Course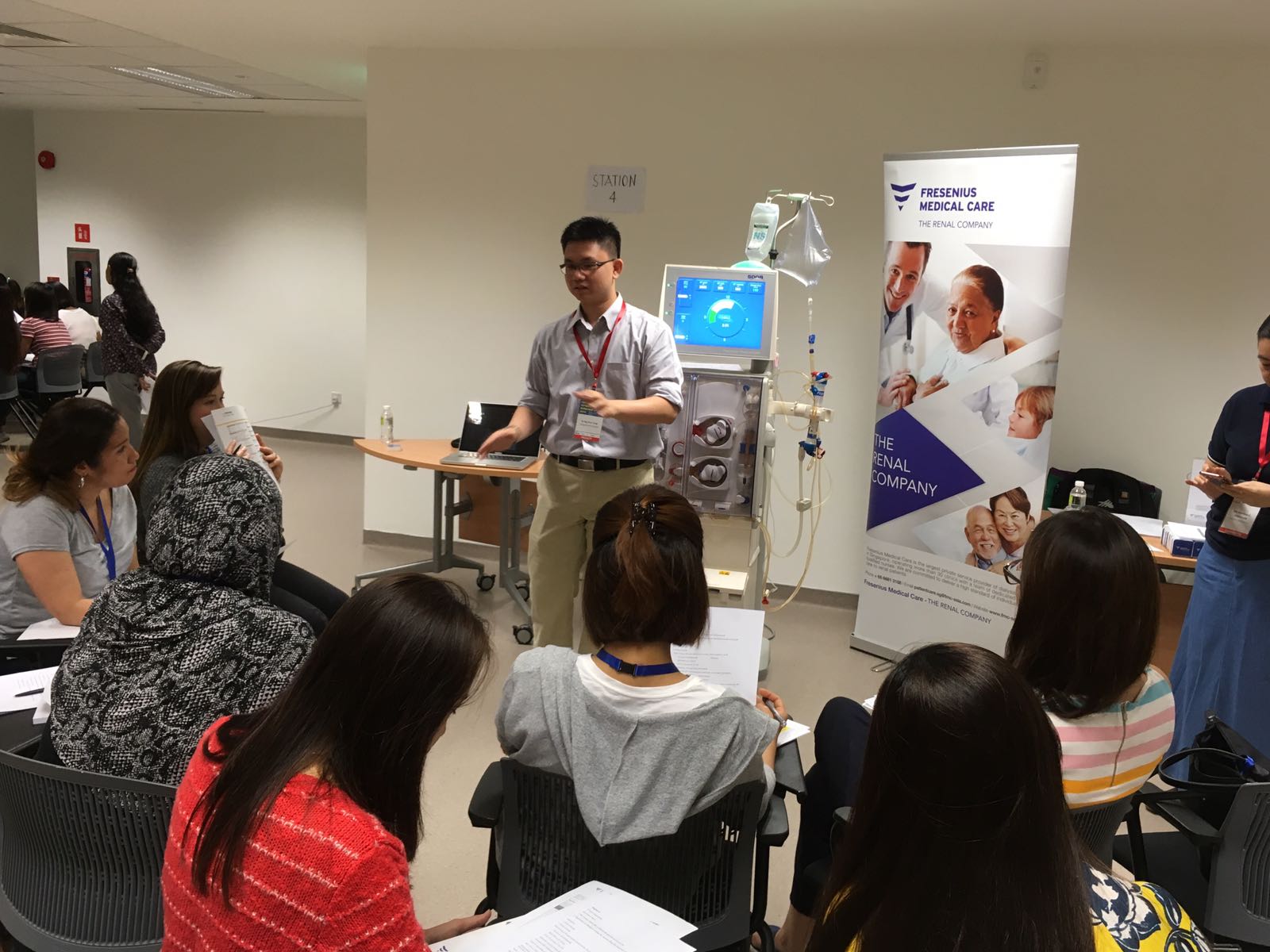 The Society organised its 1st Scientific Meeting in 1988 and the meetings were held annually except when the Society organised the larger regional/international meetings such as the 11th Asian Colloquium (1996) and 3rd World Congress of Nephrology (2005). The meeting was renamed "Renal Update" in 1991 but in 2010, the Society decided to reserve the title of Renal Update for the annual update for family physicians. As such, the meeting in 2010 was named the 1st Annual Scientific Meeting of the Singapore Society of Nephrology.
In certain years, the Renal Updates were large meetings with invited foreign speakers, delegates from the neighbouring countries and trade exhibitions. The invited foreign speakers included Dr David Lee, Dr Zbylut Twardowski, Dr Alex Disney, Dr John Conger, Dr Peter Ratcliffe, Dr Richard Glassock and Prof Stanley Jordan.
Since 2010, the meeting has incorporated the Nephrology Advanced Specialty Trainees Meeting and the regular features of the meeting include the Lim Cheng Hong Lecture, the SSN Achievement Award, the Singapore Renal Registry Report and the Oral Presentation Competition for the nephrology trainees.
THEMES AND FOREIGN SPEAKERS
Year

Topics

2010

Anemia and Metabolic Bone Disease
Dr Paul Altmann, Dr Robert Guiberteau, A/Prof Kamyar Kalantar-Zadeh

2011

Lupus Nephritis
Prof Daniel Chan

2012

Radiology in Nephrology
Dr Antoine Schneider

2013

Acid-base and electrolyte Disorders
Prof Marc Goldstein

2014

CKD – Mineral Bone Metabolism
Prof Markus Ketteler and Prof Alastair Hutchison1

2015

Diabetic Nephropathy
Prof Thomas Coffman

2016

Paediatric Nephrology
Prof Bradley Warady
Sorry, this event is expired and no longer available.